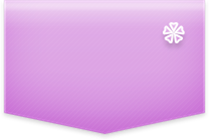 Connie Sponheim
Exclusive care for you
Here is some of the story of my growing up WITH my beloved daughter,

...and an examination of the mistakes made, the signs ignored, my own weaknesses

​

, her dad's vendetta, the cycle of abuse, the intrusion of the fraudulent, corrupted 'authorities' in the lives of sovereign people; as well as my own discovery of the Truth about how the world is controlled, and my current 'knowing', rather than just 'belief'.

*********************************************

"I'M SORRY I WAS RUDE MOM"! Or 'The UnBroken Mother'??

(she actually said this to me in 2007, when she

hurt my feelings for the umteenth time?.

…(She had seen first hand verbal and emotional abuse from her dad to her mom from birth, so It was learned behavior.)

I am having second thoughts….that my title is wrong. I spoke briefly with a nurse recently..and she said 'think of a title that helps your daughter forgive herself'..not the one you see above. Therefore, I am thinking Of what that could be..

'Let's Just Forgive Each Other'...

Or 'Let's Start Again Mom'. ?? Other ideas?



I will continue to add memories of my life, (and expand this novel/play)..about my beloved daughter… The shock of losing her has been so horrific for me..that I have lost some memories temporarily.

They will eventually return.

These last 15 years or so, I have had very depressed thoughts...but then I stop and reconsider. I mean, I have so much to give the world, to children, to everyone really. She stopped loving me, (and her father callously said 'she hates you') and that feels like death to me. When you raise a beautiful miracle child..and are so happy beyond anything you could imagine and then it's gone, suddenly...you are devastated beyond anything you could have imagined. Some of it was my doing, and I have the maturity to know and to say that. Neither my daughter nor my ex has ever asked for forgiveness in any of the tragic events that I reveal here. Neither have they said that they too made mistakes. Now he has told me that she will not contact HIM. He appears affected by this. His opinion is that she has rejected both of us for divorcing, and likely (she thinks) caused her life to be ruined? But he is NOT a wise man. If he were, like my dad, (Herman Paul Sponheim aka Bob) he would have realized his duty was to cooperate in the marriage, and keep it solid...so that our daughter could thrive into adulthood. Instead, she is stuck at about 16. Only a good man, a partner, good friends, self-knowledge, children will bring her the maturity she needs in life, and the maturity to forgive her mom and perhaps her dad.

I have been on an active campaign to get information from him about her, so that I can understand why she so easily rejected the roots of who she is..her parents. He is not a communicator, so it's challenging..but I refuse to give up.. What he did reveal is that she lived with him after she left me, at age 18 to live with him in the Northwest. After 10 years, he urged her to live on her own. He must have convinced her to train in a job that is always in demand, pays well, and can be fulfilling? She is an RN now and lives in a small town about 30 miles from him. He tells me that she has pets, and only feels happy if she has a partner in her life. I have been so worried for years, that I hired a researcher to find her address, and I've sent gifts and cards, but no response. I've also dropped off some of her childhood items. She likes her job, or so he tells me. A very talented tarot interpreter told me that her health is rocky, and so is her emotional life. She may be in need of more intense counseling right now. I told him to make sure in these unsure times that she knows he is there for her. I could help her in so many ways. She hasn't had a mom's help or love for many years. As a girl, I couldn't have done it..and my mom was kind of a whackJob. She (and dad) were very helpful in times of crisis for me...and all the way up to my late 50s.

Forgiveness, I have discovered takes personal growth, self-knowledge, maturity and hope for a future free from strife, sadness and loss of family. Perhaps neither of them have these needed strengths? ...as I continue to be unforgiven by them… I usually forgive everybody everything! It clears your head, moves you forward into new endeavors, new dreams and new actions.

It's really the Only Way to Go!



1. A perfect baby girl..our miracle!….

Sometimes I rock her in my arms in my mind..and it actually makes me feel so happy. That feeling that is pure happy, pure love... feelings that come over you now and then, and most people crave it..search for it. She was perhaps two years old, and it was 1992 perhaps. I would just hold her and rock her in the evening, just because. No reason.

It made her feel good, and me feel good. It helped me escape from the sadness I knew was in the house..due to a marriage that wasn't working...a man that I did not really love. But I loved her..oh, how I loved her. I had done up her nursery carefully in Beatrix Potter

pictures and colors..pastels. Her room was in the corner of the house, Westside..across from our room, her parents. When she would cry, because she needed to be held, or could not sleep, I would usually go to her. But the crying happened more and more and her father, Mr. X, told me not to go. That was like dying to me. *Dr. P , my OB/GYN looked so bored as my miracle, a perfect little girl was born on March 22nd. I spent 4 long years. trying to conceive (took clomid for 2 years)...even had to get his sperm from him (which was very difficult , as he was NOT patient with THAT process).... *When I was finally able to conceive...after a hysterosalpingogram.. And after a week long camping trip, where I made nothing but oysters...I went in for a test and voila..life! I told him by phone.. And then in person...I think he looked excited, but I could not tell. She was a miracle child...we wanted her so very much... *Only a 4 hour labor, and I'm 40 years old!

Her dad would watch her for the first hour,

because the cord had wrapped around her neck and they needed to make sure she was breathing properly.

I had a hematoma and no one can see what is wrong...they tube me with demerol...I'm black and blue from my thighs to my tummy...her head was just too big. (lots of brains in there...a smart baby girl!). *Nurse brings her to me 'someone's hungry' she says...I have no milk but I don't know this, the nurses don't even know. She is starving i find out 3 days later, losing weight daily!

I panic and take her to La Leche nursing moms..they tell me to get her back to that stupid hospital staff at Evergreen Hospital in Kirkland, and have them help me!.

She is put on half my milk (a trickle), half formula..I wore a special nursing device around my neck…. My nipples hurt so bad! ..it's painful to nurse your baby!..and no one tells you that!..ha..

Edith, the lovely older lady next door comes over and laughs at us..we are living in our robes..helpful, clueless new parents. *Grandma (his mom) comes, with auntie (his sis) to help us.. *my mom has glaucoma and cannot help out, plus she is a chain smoker, and perhaps a danger to my child I feel. She is hurt to learn that she is not allowed to care for our daughter. I am sorry mom...

2. Backstory: How I met her dad…

Possible Title: "I'm so bored with looking for Mr. Wonderful!...or L.A. is a wasteland for single women seeking a husband"... *Met him on a Sierra Club hike in L.A...I was raised there, he was from Wisconsin. I looked around the bus that day, to Yosemite, saw a young man, sat down, he suddenly said,"Hi, I'm XXXX XXXXX" (withholding his real name here for legal reasons)...I'd never heard a man introduce himself like that, and I was 28! I was impressed. L.A. men did NOT do that.

Took his number..would not give him mine...too risky I felt.

Then went off to Europe with my beloved friends, (my parents, Grace & Bob)..I had convinced them to take the trip ...I had been to Europe 3 times by then, and had found an English beau (John K.)...Mom and I fought a lot as she insisted on bringing 20 bags, and chain smoking in

the car wherever we drove. We went to dad's family hometown in Ulvik, Norway. Showed mom and dad London..Met up with my English boyfriend, but he disliked my mom for some reason, and I finally realized he was an alcoholic, after staying in his flat for a few days. When mom and dad stayed in Clapham-London, I stayed with him in Wimbledon. He came home drunk one night, we fought, I tried to sleep on the couch and he told me to leave. A kind Indian couple drove me to my parent's flat.

I had sent the 'hiking partner' (aka Mr. X)...a postcard from Europe. Contacted him when I returned. He seemed to like me..and that was refreshing. I'd dated for sooo long...had maybe 6 boyfriends since age 18..but no one I would have wanted to marry, or have a child by. He seemed different, attentive, stable. We were hiking partners for 4 months….we hiked down into the Grand Canyon and out over 4 days..slept under the stars. Got angry at him on that hike and went off on my own..got lost in a canyon, rangers came after me, led by him..I was panicked and crying. I liked his interest in adventure..which was and is mine too. We did not have that much else in common, but a physical attraction that was so strong..yet I was the extrovert, he the introvert. He appeared very mysterious to me for some reason. That is what kept me with him, that mystery. I will never understand it. Perhaps it is chemistry, need for security, not sure.

After 5 months of courtship, he asked me to live with him (city)...I was so low on money, did not want to work full time...thought I might as well try it...I liked him then. I felt a little lonely with him, but still the pull to have stability, security was huge. I am a teacher, with degrees, credentials...but the idea of working full time did not attract me... He asked me how many men I'd slept with..and that

should have been a red flag to leave him..as it's none of his business...but I lied..said just 4 ..and stayed with him. Heck, any man that thinks a woman of 29 has been with 4 men is very naive about women.

*He saw me in a couple of plays in L.A...and knew that is what I love to do...and never said then that he would prohibit me from doing it one day. I'd been acting in plays for 20 years...radio, short films, & commercials.

He told me I meant a lot to him, we hiked some more. He seemed melancholy a lot to me, so being an optimist, it was an interesting challenge to cheer him up. There were plenty of red flags, but I was so tired of looking for my true love, for a husband. He wrote me poetry, off of albums that he had...the biggest 60's collection I've ever seen...This was so different from the men I'd known. He volunteered to paint my room in a rental I was sharing. He did do the painting, and I was impressed. All in all, I remained impressed mostly, wanted to please him, cook for him...it all seemed right at the time. I was so lonely in L.A...and he was lonely too..What throws people together? So many factors and issues..it's all so complex. *After living together for a year...he decided he needed to get out of L.A..,as he was really a small town guy. He got a job in WA state..a big company that needed engineers. He headed up north while I lived back with my parents. He wrote and wondered if I wanted to join him. I so needed to get out of L.A...needed something new, adventure..not totally convinced he was 'the one'.. but I decided to go. I gave up my very first teaching job; full time drama, grades 7-12 in a high school in Bellflower, CA. I was burned out, needing a change. I see now that I should have stayed, kept the job, learned to be a good drama teacher and built the program there..and looked for my real true love. I spent years after that trying to find a job that was as good. We lived in a tiny rental home, a dollhouse really. I enjoyed playing the housewife.. and auditioned for plays, went shopping, just kept busy.

*We finally moved out to the country...a ranch style home across from a reservoir in the town of Snohomish, WA . The price was right...and I liked the town at first, where I met a few friendly people.

*We did not really talk like I had hoped with my man...He did not believe in sharing himself. Me?..I love to share. I love to share ideas, Experiences, stories...love being social..and some time alone. There could be an entire chapter here on my career as a teacher, director, actress...and did it get in the way of being a mother, a wife? ..yes, a little. I was pushed to it because I had almost nothing in common with him….and when my daughter came along (whom I wished for so much).. all was better, pure happiness...as I was no longer lonely. ...THAT is the biggest thing here...I have felt so lonely in my life..because I'm a bit different...not your standard female...I am attractive, smart, funny, somewhat eccentric, a different Thinker, a critical thinker really... so there is loneliness with that.. Is it my parent's fault? ..perhaps. Mom always wanted me to be different...to wear unusual outfits to school...be brave... to be different, like her. But she was a lonely lady. My daughter made me NOT lonely for at least 12 years..and it was sooo wonderful. Now though ...I am lonely again...but I have a few friends, and a supportive brother also...but I want so much to have an emotional attachment with a man..but it is so hard to find. Also I'm older now..and not as young and pretty...as I had my daughter at 40..and now I am, well, mature… But I still hope...I still search.. Good men are not plentiful...I feel it is the smart women, like my mom, that grabbed the good guys early in life. That is what I want to tell my daughter right now...but cannot….because I am not allowed to see her due to that 'order' and have not seen her in what seems like a lifetime..or many years.

3. ..The Insidious emotional abuse begins….

In the early years (1981-1989)...he did small abusive behaviors and language that I barely noticed, but should have when I look back. Often when I conversed with him, he would say 'no, it's this way' or 'no, it's this other way'..and it was his way of talking. Plus he was always right. I had decided to ignore it...as he was a stable worker, and dependable ...and much needed for my security. He appeared mysterious to me..and that is really what attracted me, and sustained me for a while. On another side of this issue, he always required that I work. ..but part time was sort of okay. It occurs to me now..and did later in the marriage, that a normal man, who is making big money (as he has always done), would not constantly be pressing his woman to work. I often thought of myself as a commodity. I think he felt used somehow..by me..and I don't see how...because I gave so much to the marriage. It was an additional form of abuse I feel. I have a teaching credential from UCB...and tons of experience in school districts...but (for him).. I must always be out working. I decided to try secretarial in those years, instead of subbing or teaching full-time. A particular drama teaching job in L.A. when I lived with him had virtually burned me out. I was a new teacher, and did not know what I know now, and the tricks..reaching kids, motivating, engaging them. When I looked back, I should never have quit that one year contract job..as it took a very long time to find something as good..teaching what I love. I met him at a very vulnerable time in my life, turning 29..ha. My plan was to finally leave L.A...as I could not find a good man..and move to say Colorado?..or Montana..where the men are? On a side, sad experience for me regarding my working...Once, near Christmas I was fired from some unimportant job..and I finally told him on a camping trip (we were always camping or backpacking..our only common ground)..and he said 'you must be a piss poor worker'... I was hurt to the quick, as I had always worked hard...to this day. I still work every day..and will until I die, or If some wonderful guy finds me...and we can pool our monies, our lives.

He said 'get out there and get another job!!'...(I did not realize that this is NOT the way you speak to someone you love and cherish...this is NOT a relationship, a marriage)... I waitressed and did secretary work for several years, and in between went back to get my M.A. in Theatre Arts at WWU.

(note: funny, I wrote about this issue twice and here is another version)...Mom came up to see me in my one woman thesis performance...and he had to pick her up at the airport...He hated her.. She is a New Yorker, a compulsive talker...while my dad is a farm boy, a high school teacher, nice guy...My parents met in the Marine corps. at the end of the war. She never liked any of my boyfriends..and was very attached to me.. I found her interesting, irritating, loving, rude, and complicated, and caring. I have used her in my onstage characters..

We were finally married in 1985..and I planned the entire production, (mom called it that, as she thought the whole thing was wrong and a fraud). She said 'nice production'.. My beloved dad had prostate cancer so he was in pain during the whole weekend on an estate, on Whidbey, where we held the ceremony and reception. I hired a Celtic band...there were lovely views, 30 people...a special song created by my childhood friend, who is a pro singer. His relatives were an issue...two very weird, grumpy males, his dad and uncle..German..and just plain difficult. His mother was a patient, (somewhat abused) homemaker, unlike my career minded mom (nurse & nursing instructor)..but we got through it.. I danced in a circle with my 'then' girlfriends...happily… We had been meeting in 'goddess circles'...very New Agey stuff.

The time at WWU (before the wedding) got my head out of that relationship. I got into a play, in a lead role, and got lost in it. He called me to say how lonely he was, and needed me at home..but then I would wonder 'why'? We had very little in common to talk about. I think he missed the physical aspect of us mostly. When he finally

saw me in the role, there were no compliments, only a criticism..and I realized,'he does not know who I really am..and must be just making up in his mind who I am...so he can stay in the relationship'. So many men and women do this I'm sure. I lived part time up in Bellingham,

with a family, and finally created my one-woman show on 'Tennessee Williams Women'...where I played 4 female characters. He brought my mother to see it, who had flown in, (and she was Very afraid of flying, so she had a couple of vodkas on the flight)...For reasons I will later reveal he hated her.

I performed two shows and received many compliments..and it was just a wonderful experience. Today I am still teaching theatre, acting, (and finally getting paid), directing, and performing online and in karaoke clubs, (my hobby). I finally finished my written thesis, took my orals...and returned to life in Snohomish.

1985 Wedding Addendum:..we were married in a lovely setting on Whidbey Island, with a Celtic band, and wearing Bavarian costumes….very folksy. My Dad was very ill with Prostate issues and high blood pressure, etc..but he put on a great face. Mom dressed lovely , and got first in line for the

scrumptious reception food..and dished up way too much for herself..(should have let the caterers do the dish up)...and said,' ah, nice production'...which was to say I was just doing 'theatre'..and was not sincere about loving this man. All went well, my lifelong (or so I thought) friend, a singer..created a beautiful song about love, the mountains, etc...have it on tape. I danced in a circle with all my 'then' friends… His family was a bit of a weird problem...grabbing the best rooms in the rented house immediately, and my poor dad had to go up and down a loft to the bathroom..so sorry dad. I felt unsure, but felt I must marry...and marry well...Greg seems like he would care for me. Well, he did financially, but caring for a woman emotionally is much more difficult and so much more important.




4. The 'Best of Times"....March, 1990 to 2000..

Our 'baby girl', (and we called her that for a few days before we finally decided on her name...where there was some disagreement). She was saving my heart, my soul, my sanity, my life...in a very lonely marriage.

Her birth and up to age 12...was the happiest time of my life. I had wanted to name her Mia, But we agreed upon another name, the ultra-feminine Marissa…

I had wanted a daughter so much. She was my miracle, as it took me 4 years of clomid, a hysterosalpingogram, and more to conceive her. *My husband and I were not compatible, and I knew this, plus he was an introvert, and always had the right answers, being an electrical engineer. His method of emotional abuse was to ignore me if I did not follow orders, ignore me for weeks at a time. When she was about six his abuse increased because I finally decided not to listen to him….to go with my own gut/intuitive decisions. He finally found out that I was deceiving him now and then (by not following his dictates), and he got increasingly silent. I thought I could shield her from his personality, his abuse…but she was learning from him..learning what she would eventually use on her mother, so that she could get her way. But, as she realized, I did not respond to it… *My husband and I got along okay before her birth...but her birth revealed parenting style so opposite as to not even be workable. When I took her from that marriage...or left him..my parenting style was absolutely the wrong one for her type of personality. She needed his style...and I realized that later. My style? Like my parents, laid back, accepting, encouraging, unconditional love. His style?..like his parents, conditional love, withdrawal of love if orders are not followed, name calling to get what you want from the child and verbal abuse..to get what you want from the child. She possibly lives with him today..so has reached a 'middle ground' with him, or he has mellowed out like his father finally did.


4. Transition Time...June, 2001 to 2003..and both my beloved parents/friends passed away. I left the marriage and luckily found a Drama Specialist position in San Mateo, California.

Finally leaving a sad marriage...He was so angry and hurt...but mostly angry. In the divorce I took HIS money..as it was never 'our money'. I let him keep the house, his dream. He had unethically made me sign over my portion of the house...lying to me about why my signature was needed (for the home loan)..so the judge awarded me 56% of the estate. My attorney, carefully chosen, was much smarter than him...and she was great in the 'trenches'.. He had a very cheap, obviously poor attorney...who stumbled over his words, and we ultimately won what was due me in this poor excuse for a marriage. Liberated from the abuse, I received a fantastic job offer as teacher of Theatre Arts in CA.. ..plus an operation for me, the move to CA, a trip to the Fiji Islands for fun. It was a happy time, or so I thought.(she was 11).

*I took her to Florida, Hawaii, the East Coast over the next few years..and she was okay for a while, but grew more and more distance..seemed to change..become moody and silent. Her complete change of personality, her mood and my struggle to love her was such a challenging time. I hurt so much over it all. I was working full time as a teacher. I had 'house rules' about her bad language, she refused to attend school at age 15. I graduated her legally and had her go to work part time and college in order to get a car. I laid down the 'house rules', but she ignored me just as he had, she played on World of Warcraft until 4 a.m., was depressed, refused to eat healthy food, used my credit card to pay for WOW.

* I became addicted to pills for an injury, had emotional pain from losing her to another family/boyfriend, have regrets for things I said to her, and should have sent her to her dad..(she was 15). Difficult years after that. Took her to Hawaii with her guy friend despite all she had put me through..and we fought all the time. In those years, it

was that 'fuck you mom' mentality…(you know what I mean). As I look back, I was the wrong mom for her through that time (age 14-17). She needed a mean 'son of a bitch'...(her dad)...But I was so worried that she would be a 'runaway'...I was sure of it in fact. So, I did whatever I could to placate her..nothing worked… Giving her whatever she wanted was the wrong tactic. Loving her was even the wrong tactic. I typed up 'guidelines'..rules that I felt she could follow..she didn't. I tried to shut off the computers, she hacked in. Once she called me from where she was staying in a barn somewhere near Pescadero (coast of Calif.)...where she 'said' she was staying with her then boyfriend...with another couple. I did not have the boyfriend's mother's phone number and she was about 17. She did whatever she wanted. She always had a good argument for getting what she wanted. I was extremely trying to keep us afloat. Money was running low. My fault. I should have managed it better. Sometimes I wondered if I had been wise to leave her dad..and that security factor. Then I remembered how lonely I had been, had sad to be with him. But was it worse then being with her in those years? (write more here about those years from 2003-2007). She finally moved out and in with an alcoholic female friend. I gave her $4K to get started. When I tried to withhold the second installment due to the way she was treating me...she cried..and I buckled under...she said she desperately needed the money to pay her rent... June, 2007 (she was almost 18).

5. Our Alienation for about eight years...but why?

*An enabling father, and the one with the money.

Does she blame me for her life gone wrong?

He just sent me a pic of her

at Christmas with her two cats..that I bought her, Baby Bear & Beau… and she is smiling, looking about 18 years old...but looking happy. Her Dad is wealthy..so he will take care of her. If nothing

else I suffered through a bad marriage, but married well, to protect her. I just hope he buys silver and gold...as we have a collapse coming, I feel. I will in a safe place...as I have prepared for such an event..or rather I am a girl scout and so prepared for any catastrophic event, aside from a nuke...but who can prep for that? Well, the rich I suppose...they have underground homes I hear, read. There is much more to tell here..it is painful to recall..but I know feel such a compulsion to get this information out…There are some women that will benefit...because their mothers NEVER told them, it's soooo important who you choose to marry.. Interview him, talk to him, communicate on all levels...be best friends, or forget him...I mean, do yourself a huge favor, and forget him….

6. Mom - who deserves to be treated like

a criminal...a stalker(longer chapter)

* I try to see her for years..but do so gently. I want so much to mend our relationship. I miss my daughter, I forgive her and love her unconditionally. She does not want to see me, but I do not believe it. She never tells me why she won't see me. I try to see her at her college, big mistake.

*A 'Protection Order' on mom ...but why? There were so many LIES on that document (that her dad handed me that night)...nothing I can recall..but then I was so busy working full time in those years in CA...She refused to go to school, so I graduated her legally in CA, and told her she must work and go to college, if she wanted a car. I apologized for anything I did to hurt her...and yet that did not matter...She had been corrupted by a pedophile, a boy of 17...and and another boy brock up with her, and she perhaps blamed me.. 'If it's not one thing, it's your mom'....Anyway, the court system is so corrupt that they will believe the lies, issue the Protection Order, get paid to sit on 'the bench'...it's a huge cycle of corruption, I found

out. If only the public knew, but it is kept secret, UNTIL THEY are in that courtroom, and then they actually see it. It's all corporate fraud, operating only for their investor 'in the corporation' known as the United States of America. I studied this for years, and i am the woman 'who knows too much'... (Judge P. Nault, Issaquah, NO Due Process, as I stupidly did not have an attorney with me...but attorneys are also part of 'the BAR', which is another corporation..it's all connected..all a 'conflict of interests'.), I made the mistake of visiting her at her father's home the night before, (on his request), not having an attorney, and stupidly signing an unethical (full of lies) document. ... 2010

* "No one keeps me from my daughter" . In court after a subpoena for trying to reach her..to ask why? No Due Process again (another corrupt Judge, a Mr. Philipson, of Kent Judicial)...No administrator/'judge'...(and they are not real judges) is going to tell me whether I can or cannot try to see my daughter and mend our relationship...that is my right as a loving, caring parent who gave her all to raise her from birth to teen...

As a mom, you eventually ask yourself..what did I do to deserve to have a protection order put on me? What mistakes did I make with my beloved daughter? I loved her (love her) so very, very much...more than life. I gave her every part of my heart..it was always about her...my thoughts, my actions,

my future plans, my staying with an abusive father...always for her. Her father once said recently, (and he loved to hurt me)..'she hates you'...You just do not say that to a mom...you fix it...you ethically inform her that her mom worked very, very hard to raise her, sacrificed, always thought of her needs, her welfare...but this man, this very despicable man, knows nothing of that. That must be exposed. That a nice, good woman can make the mistake of marrying the wrong man...simply out of a need for security...out of a need to have a 'protector'....someone who has a futuristic view, and can care

for her..be security for her children. My mother never told me (as she should have done)..that the person you choose as your mate is extremely critical. Now I look around..and I see that all the smart women chose the good men...it's discouraging for me...but I continue

to hope...for a second chance...that will never end I feel.

7. Mom is a 'runaway train'?, so she is arrested...

*My daughter's suicide attempt over a boyfriend breakup cut me to the quick...I was so upset ….then, not allowed to see her at the mental facility.

*I didn't realize that my weight had risen to 170 lbs...and I would find that out when weighed in at the jail. Now I know when my behavior is becoming more 'risky'...it's when my weight goes up. It means the sadness of losing my daughter is 'getting to me'..plus other issues that I have with my life..as I have very high expectations for my life, my career, my future...

*Mom arrested for trying to see the ex to get information about my daughter's condition. The ex drives calmly up his property hill as the mother of his child is being cuffed by two officers. He waited 12 years and now his revenge is complete. Its October...2012

8. I never cried in that horrific place, not once:

(so much to tell here, will take a chapter at least)

*3 weeks on the 9th fl., med/psych, with the mentally ill. Alone in my cell, with only toilet paper, red shirt and pants, sandals and a blanket. Wrote down the 20 guards who abused and ignored me, and those names were stolen while I was in Work Release 5 months later. Filled out 30 complaints of abuse in 8 months, with no action taken

on any. I recall that One kind guard gave me some books. *Sent to Kent City Jail in a truck, no windows: Shackles, abuse, inmate comrades; T.V, books, jobs saved me. Food and bed issues

*My brother, my hero and his lady….did not hear from me for 5 days..did not know where I was. The guards would not show me how to use the phone or help me contact anyone, not even an attorney. *My brother got my car out of towing company, paid $700 for only 5 days in storage.

*After 5 months took a plea to take Work Release option. Was threatened with 6 years in jail for making 6 calls that my daughter said I made to her. Had to take a conviction of a misdemeanor, and then out after 8 months.

*Work Release - a nightmare of surveillance, poor conditions, reality, boredom, abuse, hardship, theft by Work Release employees after I was suddenly sent back to Kent Jail after 5 weeks for no apparent reason. Later told 'you tried to control your situation too much'... I looked for work everyday and put up with horrific conditions.

*Two more months in Kent Jail 'I can do this' Finally in court for the last time with my incompetent public defender and signed the misdemeanor papers, plus a $440 fine and one year of probation, plus 20 mental counseling visits due to the court. Mental counseling for loving your daughter? huh? Never cried once in jail, but I cry now…

9.. My Heroes:...my brother and his lady come to pick me up..Sarah had written me letters each week while in that 'place'. June, 2013…. (this will be the shortest chapter, as things have been going so well)

* I get to taste real food again, see flowers, trees, animals, hear music (lost 32 lbs. due to bad food and depression due to abuse in the jail).

* Getting my life back: It's been about 1 ½ years now and I've been a Studio Teacher on two feature films, was cast in the lead of a new play, hired to direct a musical with 40 children and finally starting this story...perhaps as a book, a play, a screenplay….I just keep going...

*I still have my dreams: to marry again, to travel, direct, act, teach and perhaps see my beloved

daughter again one day. This is one of my favorite photos of her...she is giving Me Mother's Day flowers. ..and I have not seen a card (either Mom's Day, birthday or Christmas) or any message since that time back in 2006..when she was 16. How can I do anything but forgive all...she is my daughter, born from me, and I am emotionally tied to her for life. I was and am a good mom, but I go unrecognized in that. There is so much to share with her. I have so much to tell her. I will tell her here, in this venue. I saw a book in New Zealand called 'Things I Wish I Had Told my Daughter'...and I feel it's never too late. The author of that book, just admitted she got too wrapped up in work, caring for her children, husband stuff..and just forgot to tell her daughter some very important things. Anyone that does not see that a mother always cares, always loves... is insane, evil or has no empathy..(which is a sociopath) and has no knowledge of human behavior and a mother's undying, eternal love.

More to come…...